Community says thanks as food aid project signs off on a high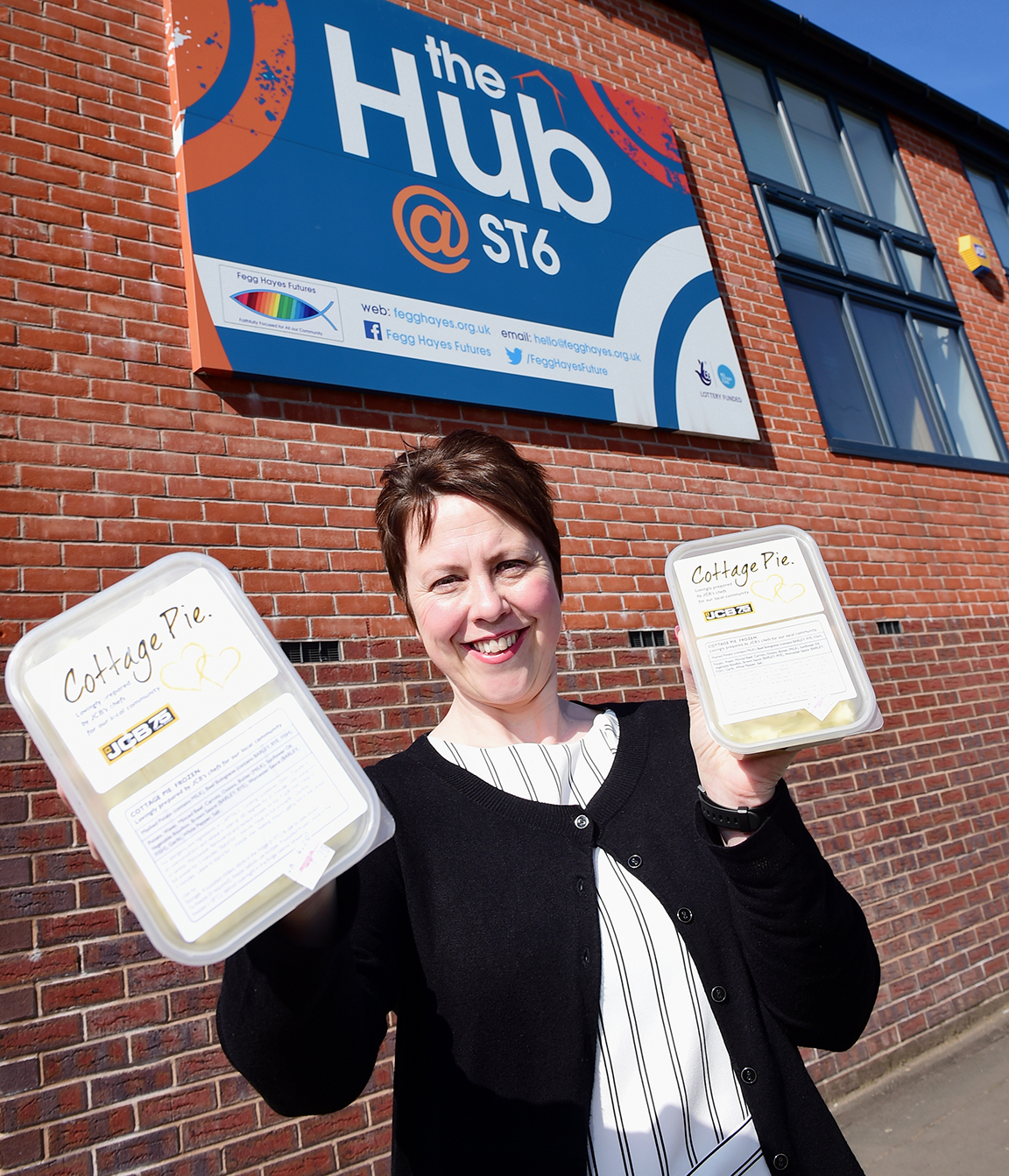 Organisations across Staffordshire today said a big thank you to JCB as the company served up its last meal under its 'Food for our Communities' initiative.
An idea of Carole Bamford, wife of JCB Chairman Lord Bamford, the scheme swung into action in March at the height of the Coronavirus pandemic to support those most in need.
Since then, more than 35,000 meals and over 8,000 sandwiches have been delivered to the vulnerable in Stoke-on-Trent, Uttoxeter, Rocester and Biddulph. Dishes made at JCB's World HQ in Rocester included cottage pies, macaroni cheese and Bolognese.
The NSPCC - JCB's nominated charity - is one organisation which has distributed the meals in Stoke-on-Trent, delivering almost 4,000 to families in the Chell, Chell Heath and Fegg Hayes areas.
Jennie Hammond, NSPCC Together for Childhood Development and Impact Manager, said: "We would like to thank JCB for such a generous donation at a time when some families might have struggled. The meals have been really appreciated by each family which has received them and the scheme has had a very positive impact on the community."
More than 15,000 JCB meals were also distributed across Stoke-on-Trent by the Burslem-based Hubb Foundation to children and families in need. Founder Carol Shanahan said: "The impact of JCB's 'Food for our Communities' project has been immense. It has supported families in Stoke-on-Trent when their need was at its greatest and help like this will never be forgotten."
More than 8,000 sandwiches were made for distribution to the homeless in Stoke-on-Trent and for inclusion in food parcels for vulnerable people in the Uttoxeter and Biddulph areas. JCB also supplied St. Michael's Church Support Group in Rocester with 100 meals a week for villagers who were in need. Over the course of the initiative the JCB team used around seven tonnes of potatoes, more than 3.5 tonnes of minced beef and almost two tonnes of both pasta and onions
In India – where JCB has factories in Delhi, Pune and Jaipur – the scale of the initiative to support local communities was even greater and more than 175,000 meals were served up during the project.
As well as providing thousands of meals, JCB has also donated vital PPE to front line workers. JCB and its employees also volunteered to produce visors for the NHS. Inspired by these efforts, JCB-sponsored athletes, slalom canoeist Adam Burgess and triple jumper Ben Williams, took on a marathon weight lifting challenge and have so far raised more than £2,400 for the Royal Stoke University Hospital.
JCB's kitchens in Staffordshire were supported with the provision of food from organic farms at Daylesford in Gloucestershire. Daylesford - founded by Carole Bamford - has supplied organic beef mince to the project, with staff working seven days a week to support the food aid initiative.