Chris and Doug Talk about Travel
by Chris and Doug Wardle
May 21st 2020
Welcome to our first "Chris and Doug Talk about Travel"
It's been said many times by many people that "These are strange times we are living in Lockdown appears to be working but it's not been easy for many of us.
With this in mind there is a community that is suffering more than most. While most cruise ship passengers have now made it back to land, another crisis has been growing – with no safe haven in sight.
Around the world, more than 100,000 crew workers are still trapped on cruise ships, a Guardian investigation has found.
However, the cruise lines are all currently planning a spectacular return when this is over but it will be with some subtle changes to ensure passenger safety and restore confidence.
For example, the traditional cruise ship buffet is about to go overboard, according to Royal Caribbean executives. President and CEO Michael Bayley conceded that the hygiene changes that will go into effect and the line will likely strike down the standard buffet offering, which has been a staple of cruising for decades.
"I think in the beginning, there will not be a buffet…that's how I see it," said Bayley " We will utilize the space, we will utilize the Windjammer, but in all probability, it won't be a classical buffet. It will be something more akin to a restaurant."
Meanwhile, away from cruising - tourists are being welcomed back.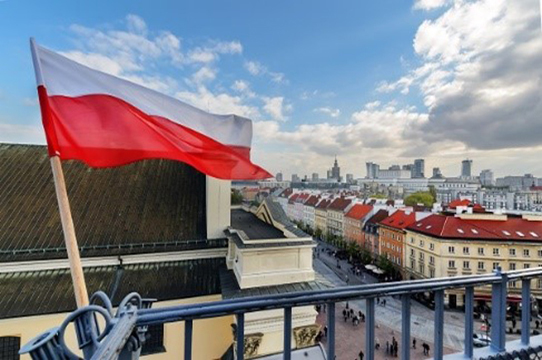 • Poland is targeting a return of tourism next months as it eases some of its lockdown restrictions, including in the hospitality sector.
• Detailed guidelines for hotels, restaurants, and tourist attractions have been announced by the Ministry of Development and the Polish Tourism Organisation.
• While borders remain closed to international visitors until June 12, hospitality and retail businesses were allowed to re-open from·May 18.
• Elsewhere in Europe, Austrian capital Vienna has announced it is due to reopen hotels, restaurants and shops from May 29.
• Portugal's prime minister has Also announced that the country will reopen its beaches from June 6 – with visitors to stay 1.5 metres apart.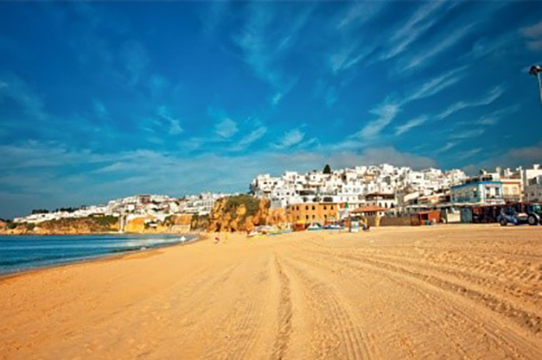 • The Greek government are currently discussing re opening for tourism from 1st July
• And Spain is looking to re-open their beaches in the 3rd week of June
So, watch this space, travel and overseas holidays WILL return soon.
As a footnote the as yet unsolved issue is how to get there. We still await the lifting of travel restrictions by the UK Government but Easa unveils safety rules for post-lockdown flying.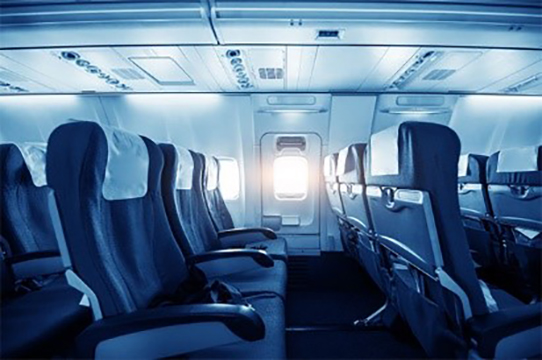 Flying post-lockdown will be transformed by Covid-19 safety requirements for airlines and airports, with draft guidance issued by the EU Aviation Safety Agency (Easa) last week.
However, the UK government has said it will operate outside of Easa after leaving the EU in January 2021, meaning the UK is likely to confirm protocols of its own. However, these are expected to mimic Easa guidelines to avoid further disruption.
With all this in mind its clear that you will be able to holiday abroad sooner than you think. And Doug and I will be on hand to suggest possible different destinations should you wish to go somewhere quieter. You can e mail us with any questions at admin@wardletravel.com
And finally...
The government is considering introducing an extra bank holiday, possibly in October around the time of half-term.
The idea was put forward by the UK's tourism agency Visit Britain.
Its acting head, Patricia Yates, told MPs on Tuesday the industry had lost the benefit of two bank holidays in May because of the coronavirus lockdown.
Ms Yates said an extra day in October would enable the UK tourism sector to extend the season. She said the industry could not keep up with developments and it was very difficult to estimate the amount that would be lost because of the coronavirus lockdown.
Wardle Travel, Number 6 Cheadle Shopping Centre, Cheadle, Stoke on Trent ST10 1UT
Tel: 01538 755554 Email: admin@wardletravel.com