Discover Pugin-Land
By John M. Smith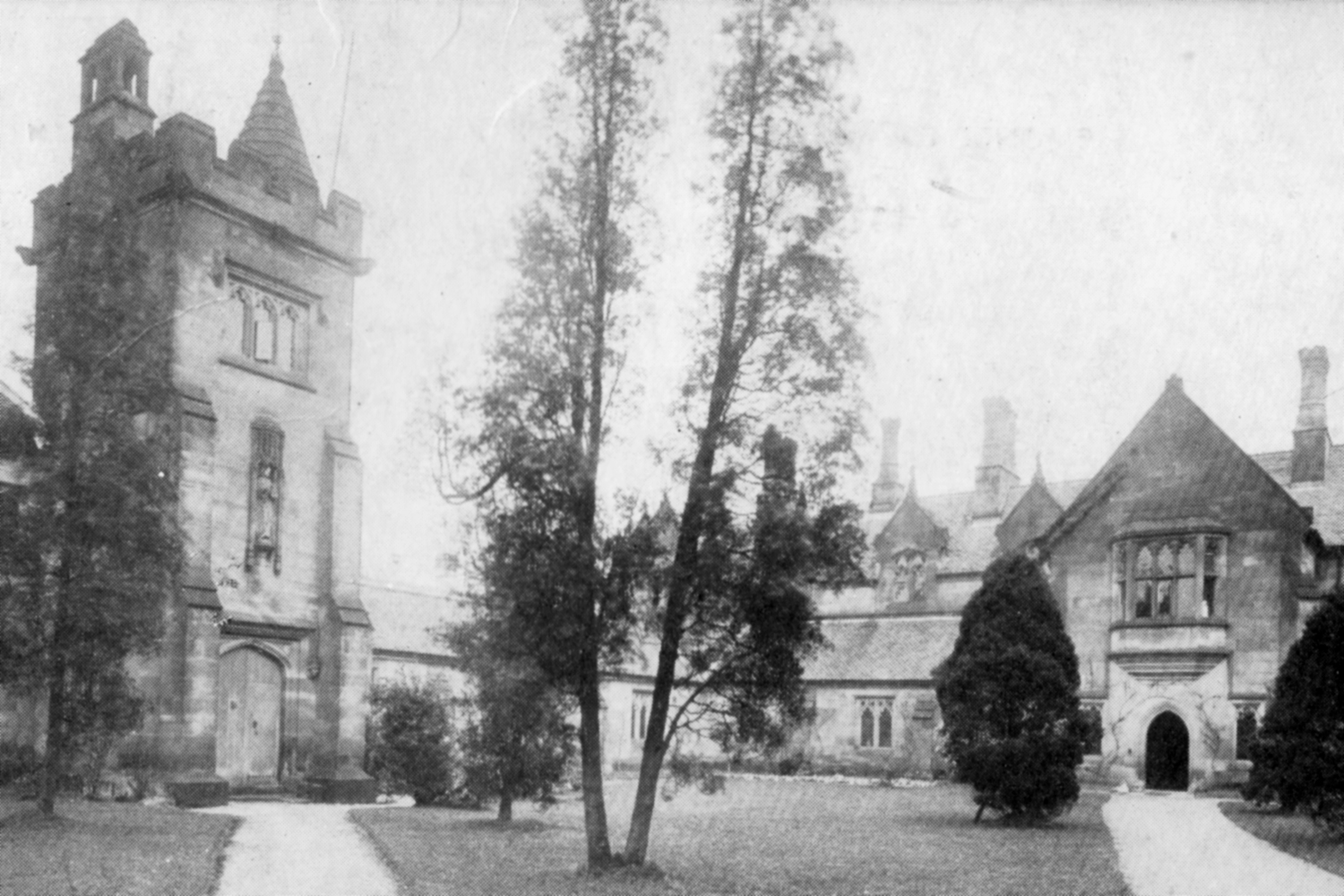 Since April 2014, I have been privileged to be a trustee of Cheadle Discovery Group, a charity run by volunteers, which manages the Cheadle Discovery and Visitor Centre. Based in Lulworth House on Cheadle High Street, we continue to promote the heritage of Cheadle and the local area, and especially Pugins Gem, St Giles RC church and the work of the world famous Victorian architect, Augustus W. N. Pugin.
I am passionate about the work of Pugin and have enjoyed researching and designing many of the Pugin exhibitions at the centre. Our displays on St Giles Church, American Gothic and Australian Gothic, have been particularly well received by visitors from around the globe. A former teacher, historian and librarian, I have studied Pugin for many years and am considered the authority on Pugin by the Discovery Group.
This may come as some surprise to you living in, Alton, Leigh, Cresswell, Cheadle, Stone or Uttoxeter but it is a fact that the greatest British architectural critic of the 20th Century, Sir Niklaus Pevsner described our area of North Staffordshire as Pugin-land.
So who was Pugin and where are these buildings?
Pugin was an architect and design genius. He was born in London in 1812. Pugin looked back to an age of faith where gothic architecture held sway in a world full of charity. When he became a Catholic in 1835 many contracts were closed to him, but there was a silver lining.
The 16th Earl of Shrewsbury, John Talbot, heard that Pugin was just the man to help him build many of the Catholic churches in our area and to help him complete Alton Towers. Pugin's new building and fabulous stained glass, metalwork and sculpture made the Towers an authentic gothic home.
Turning to Alton we have Pugin's reconstruction of the castle with a beautiful chapel based on La Sainte Chapelle, in Paris. Pugin's chapel has a wonderful roof of polychromatic tiles originally made by Minton.
In the buildings next door we have Pugin, a practical caring man. His Church and Hospital of St John were designed as a free schoolroom and home for the aged, in contrast to the rigors of the Victorian workhouse.
At Cresswell we have a church celebrating its 200th anniversary this year. Built in 1816, it is not a Pugin church but it has a lovely Pugin window and a churchyard cross and tombstones, to the same designs Pugin used at Alton.
It is from here that the mission to Uttoxeter took place and St Mary's RC Church was built. Opened in 1839, only ten years after dissenters were allowed to build chapels it was a simple one celled building in the Early English Gothic style. It has since been greatly extended, but the circular west window of Pugin is still visible above the West narthex.
Moving to Leigh, we have the beautiful Anglican parish church of All Saints which has Pugin designed poppy headed choir stalls, chancel screen, Minton tiles and East Window made by William Wailes, Pugin's glass maker from 1842-1845.
In Stone Pugin designed the small but perfectly formed Chapel of St Anne. This brick chapel built between 1843 and 1844, also features a window by Wailes.
At Cheadle Pugin designed the most spectacular church of his whole career, St Giles RC Church, known as "Pugin's Gem". It got this name from a letter written by the Earl of Shrewsbury. No expense was spared. According to the BBC critic, Simon Jenkins, it is rated 18th in the list of Britain's thousand best churches. Pugin called it "Cheadle, perfect Cheadle my consolation in all afflictions". We also have the Pugin designed school, convent and priest's house in the town.
To find out more about Pugin and his life, please feel free to visit the Cheadle Discovery Centre. It is open on Thursdays, Fridays and Saturdays from 10.00 to 16.00. Amongst the artefacts on display, you will find original woodwork and brass work from the Houses of Parliament designed by Pugin and drawings in his own hand.
Also at the centre you will find rolling exhibitions about the history, geography and industry of Cheadle and surrounding area. More information about the Discovery Centre and its future activities, can be found on our website: www.discovercheadle.co.uk
Above: Alton St Johns Hospital