New lease of life inspires song for Cheadle resident Marc Cotterill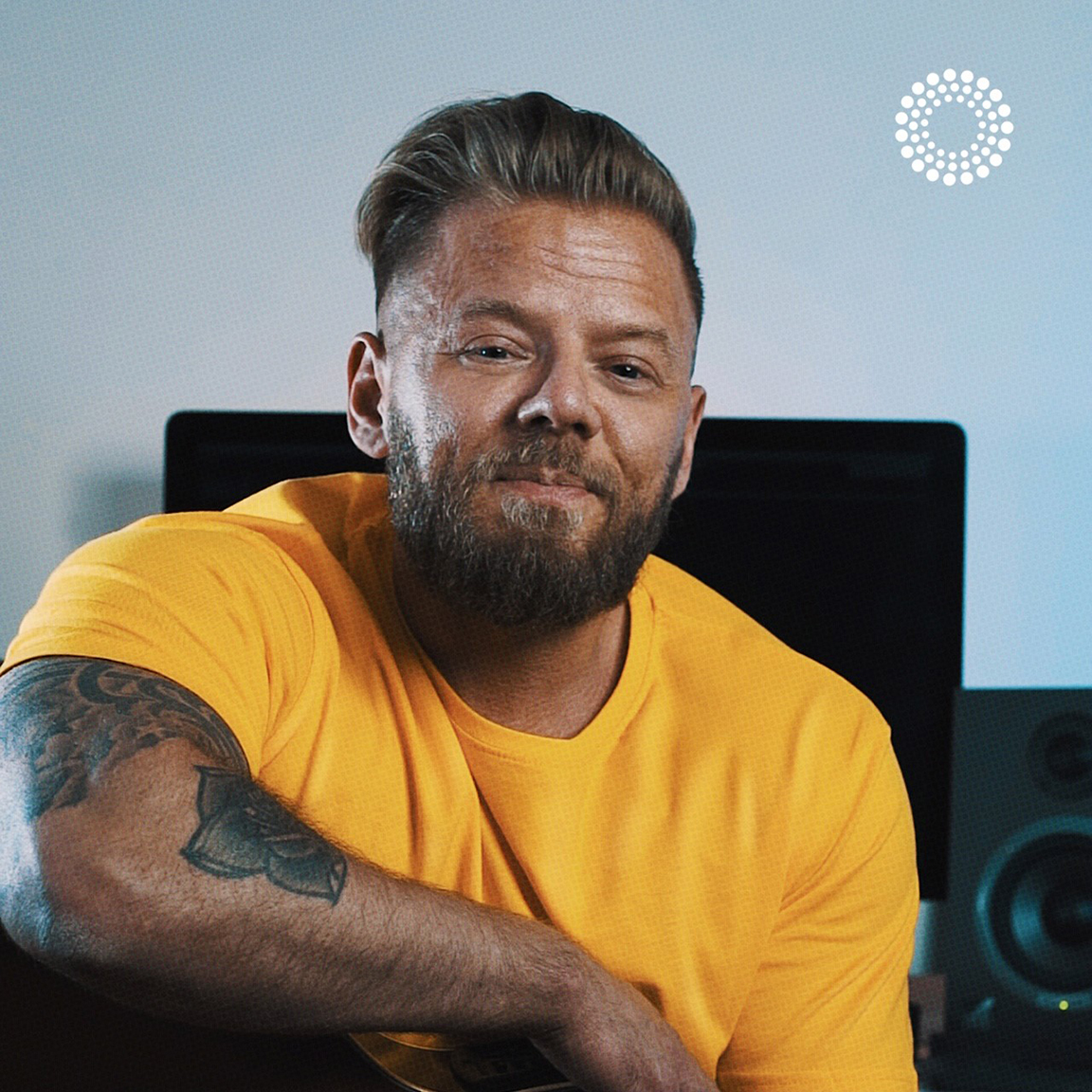 A Cheadle man whose lung function had at one point dropped to 29%, has recorded a song about how he feels, having been given compassionate access to a life changing new cystic fibrosis (CF) drug.
The song called 'Thousand Years' has created a huge buzz online and particularly within the UK cystic fibrosis community, who have just received news that the NHS are to fund Kaftrio - a ground breaking, life-saving drug - following news of a deal with Vertex Pharmaceuticals announced at the end of June.
"The song literally wrote itself" said Marc Cotterill. "I wrote it the day I received the call from my cystic fibrosis team, telling me my application for Kaftrio had been approved. The words poured out of me, so did the melodies, almost as if someone else was writing it for me."
That day at the beginning of March this year marked the end of a lifetime of gradual decline in Marc's health as he battled daily against the disease. Cystic fibrosis causes thick, sticky mucus to build up in the lungs and other organs of those affected. This causes inflammation and infection. It also has a knock-on effect on overall health and quality of life.
"When I was younger I was relatively healthy with it" said Marc. "In my mid-20's my lung function began to slowly deteriorate. When I was about 28, I really started to notice that exercise and any exertion was much harder than I was comfortable with. Then three years ago my lung collapsed and I was hospitalised for three weeks. At that point I had been taking another drug called Orkambi, unfortunately however this was not effective. I gained compassionate access to Orkambi when my lung function dropped to 40%.
"I always fought hard by being compliant with treatments and exercising regularly, which helps keep the lungs clear and strong, and I have always continued to work despite setbacks. But I eventually had to request to work from home in the afternoons, so that I could fit in an extra physiotherapy session. By the end of 2019, I was having to do around five- six hours of treatment (physiotherapy and nebulisers, etc) every day just to function.
"One of the biggest problems that I then had to face was a vascular issue. My veins seemed to react negatively towards intravenous (IVs) therapy, which is the main line of defence against chest infections. The worse my condition became, the more IVs I required, but this led to a narrowing of veins and some collapsed completely. To solve this I opted for a port, which is a permanent IV line inserted into a main artery. It was a huge decision for me mentally – I always felt it was something that I should try and avoid at all costs, but I eventually had to face facts.
"The port worked brilliantly for around 18 months but then I started to experience pain. The artery that the line sits within caused a blockage and began to narrow, just as my veins had. I was potentially facing vascular surgery that would have involved having a huge incision from my wrist to my armpit in an attempt to construct a new robust vein that might somehow withstand IV lines. I was really close to agreeing to the surgery when I heard that my application for compassionate access to Kaftrio had been approved."
Having had to come to terms over many years with his diminishing health and the restrictions on his lifestyle, Marc was stunned at how quickly Kaftrio turned that situation around.
"Kaftrio is truly a miracle drug" he said. "I took my first dose in my car at 11am on 3rd March 2020 and the transformation happened overnight. I experienced a purge of mucus during the first day and had the best nights sleep I have ever had. The next day, I woke with no cough for the first time in over 20 years. I had become used to waking and coughing so violently that I would get a headache. It is quite difficult to believe the improvement in my health. After a couple of days I was getting up at 6am to work out in the garden before work or treatments. Previously I would have needed to do an hour of treatments minimum before I could even attempt to start my day.
"Before Kaftrio, CF was working against me, impacting every part of my body, but that has now been thrown into reverse. Because my lungs are now working much more efficiently, health and quality of life has dramatically improved. My lungs no longer produce excess mucus, mucus that can easily be swallowed thoughout the day. This leaves my stomach empty, sending my appetite through the roof. The increase in food leads to more energy, energy that fuels my workouts like never before. When everything works in your favour, everything improves."
"Einstein was said to have called it the 'eighth wonder of the world' thanks to the snowball effect of 'compound interest'. With that logic, Kaftrio must be the ninth."
Without access to Kaftrio, Marc knows that his life expectancy would be considerably shorter.
"People often ask me what it feels like to experience the benefits of Kaftrio" said Marc." The best way I can describe it, is that it now feels like I'm living life with a thousand years ahead. And my song 'Thousand Years' is my way of expressing that feeling and to give hope to those who are about to experience the same."
The song 'Thousand Years' will be available to pre-order 07/07/2020 and available to stream, buy or download 10/07/2020.
iTunes: itunes.apple.com/album/id1521130895?ls=1&app=itunes
Apple Music: itunes.apple.com/album/id/1521130895
Note: Links will only work from 07/07/2020